Barton Academy Library Media Center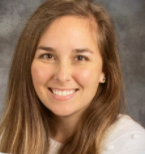 Mary Alice Pouliot

Phone: 251-221-1040
Email: mpouliot@mcpss.com
Twitter: @MAPcreations
Welcome to your library, Barton Explorers! I hope to facilitate learning in the library that fosters a love of reading, writing, drawing, technology, entrepreneurial thinking, and the 4 C's (creativity, collaboration, communication, and critical thinking).
The media center is proud to offer a unique Entrepreneur-Shop & Barton Boulevard of Businesses, creative writing through our own student-led newsletter, The Bartonian, an opportunity to participate in podcast production in The Vault, coaching and support while students script, shoot, and edit film using iPads and iMovie software, participate in or host book discussions in our "Ideation Lounge" with super inviting egg-shaped chairs, act as agents of change while participating in project based learning, and so much more!
Adventure awaits under the dome at Barton Academy for Advanced World Studies!